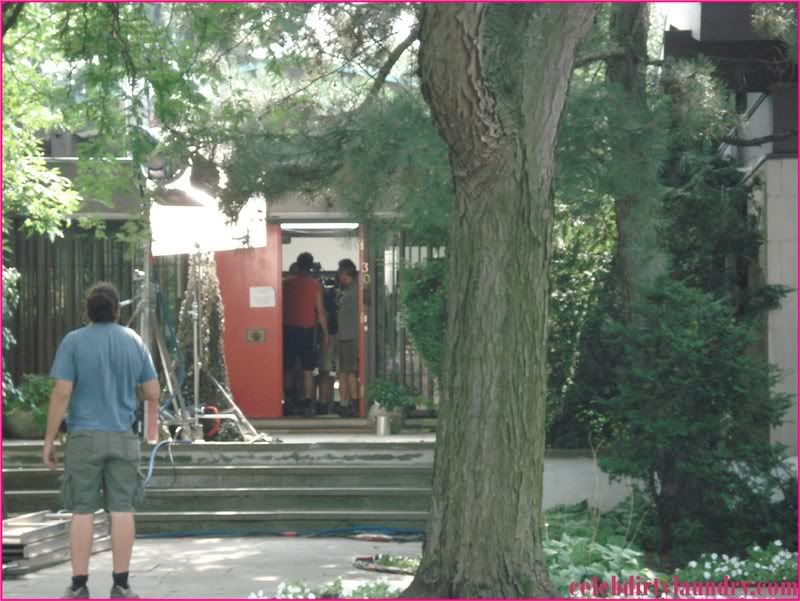 Okay, Remember I reported that Ashley Tisdale was filming right next to my house? So, today I took a couple of pictures of the set for all you Ashley Tisdale fans! I didn't get a picture of her tonight, but I have the inside info on when she is leaving (from the neighborhood kids). Come back later tonight to see pictures of her on set!
UPDATE:
I decided to go out again and this time I was lucky enough to get there right in time. I have some pictures of Ashley getting her hair done. I never knew fixing a ponytail could take so long. She probably sat outside so all the little kids could actually see her. They were going nuts. Ashley waved for the kids a couple of times. However, she didn't seem that interested and typed on her blackberry the whole time.
I felt really odd taking pictures of her. I really don't know how the paparazzi do it. I mean she looked like any other girl my age. Nothing amazingly special, but the kids around me were freaking out and the parents were talking about her like she wasn't a human being! I felt like saying hello! She breathes the same air as us!
Anyway, I'm going back at 8 to get some more pictures!