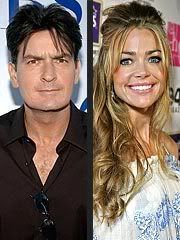 The custody battle between Charlie Sheen and Denise Richards heats up as a nanny Sheen fired supports Richards, and claims the actor touches the couple?s daughters inappropriately.
Richards recently accused her ex-husband, who is now engaged to Brooke Mueller, having an attraction to underage girls and revealing his ?private parts? on the internet.
Diana Alvarez claims she witnessed Sheen touching the couples daughter?s inappropriately and says she is 'concerned' that Sheen sleeps in the bed with their daughter.
Sheen is requesting the court no longer allow Richards to pick the children?s nanny as he can only have supervised visitation. He claims Richards uses the nanny to ?spy? on him.
Source