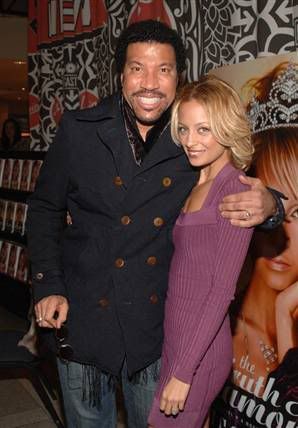 Lionel Richie has made sure Nicole has a splendid home in which to bring up her baby. He surprised his daughter and her rocker boyfriend, Joel Madden, with a $2 billion townhouse in the Century City area of Los Angeles.
?Lionel was overjoyed when Nicole told him that she was pregnant, and he?s been searching for the perfect baby gift,? said an insider.
Lionel has been supportive of Nicole?s efforts to beat her eating disorder and drug addictions, and he?s thrilled she?s found love with a stand-up guy like Joel. To show how proud he is that Nicole is making positive changes in her life, Lionel went searching for a new home for the couple.
On July 28, just days before Nicole and Joel publicly announced the pregnancy he purchased the 3-bedroom, 3-bath home from former ?NYPD Blue? star, Dennis Franz, and his wife, Joanie.
?Lionel was going to wait and surprise the couple with the home closer to the birth date,? continued the insider.
?But he was so deeply touched by the way Nicole spoke so lovingly of him during the interview (with Diane Sawyer), that he sprang the gift on them just hours after seeing the TV appearance.?
A tearful Lionel told Nicole and Joel about their baby present in a phone call shortly after the interview aired.
?They were overwhelmed,? disclosed the insider. ?All three of them cried happy tears over the phone. Lionel has vowed that even though he wasn?t around much as a parent, he?s going to be a dynamite granddaddy.?