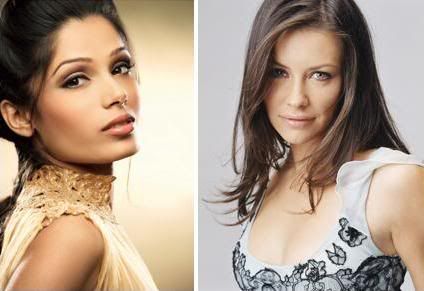 L'Oréal Paris announces Freida Pinto and Evangeline Lilly as the newest world spokespeople for the brand.
The announcement comes on the eve of the Opening Ceremony of the 62nd Cannes Festival and reiterates L'Oréal Paris' commitment to the great stars of film.
Freida Pinto is best known for her performance as "Latika" in the Oscar winning film, SLUMDOG MILLIONAIRE.
Evangeline Lilly is best known as "Kate" on the hit show LOST. Her performance on the show has earned her a nomination for the 2007 Golden Globe Awards as Best Actress in a Drama Series.