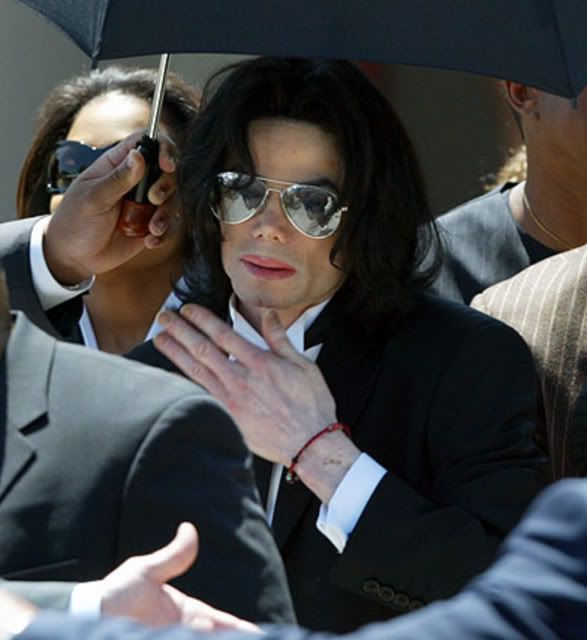 Londell McMillan has dismissed the actor's suggestion Paris was conceived using sperm donated by him in 1996 and has accused Lester of "seeking five seconds of fame".
He said: "These genetic lottery attempts aren't going anywhere. They have no legal standing. They may seek five seconds of fame but the claims have no merit."
McMillan was also referring to similar claims made by Jackson's personal doctor Arnold Klein – who also came forward to say he donated sperm to the star and thought he may be the natural father of the pop star's two oldest children Prince Michael I, 12, and Paris, 11.
It was claimed on Sunday (09.08.09) that Lester – godfather to Michael's three children; Prince Michael I, Paris and their and seven-year-old sibling Prince Michael II, also known as 'Blanket' – could be the biological father of Paris as he had donated sperm to the star.
Lester was quoted as saying: "It's been a secret for so long. Michael asked me if I would give him my sperm and I said yes.
"It was a gift to him, no money was paid, it was something I was honoured to do. He wanted children so badly." Lester, 51, now claims his comments were taken out of context and although he donated sperm to Jackson and said on camera he could see "strong similarities" between Paris and his 15-year-old daughter Harriet, he believes the 'Thriller' singer was the biological father of his children.
Lester told 'E! News': "I'm sure, as far as I know, the children were all his." British-born Lester and Jackson became friends after bonding over the fact they were both child stars. Jackson was the lead singer of the Jackson 5, while Lester played Oliver Twist in 1968 Oscar-winning film 'Oliver!'.
The pair were friends for over 30 years and their two families were very close – the 'Beat It' singer was godfather to the actor's four children – up until the pop legend's death in June. Source: Bang Showbiz
Photo: Flynet Pictures