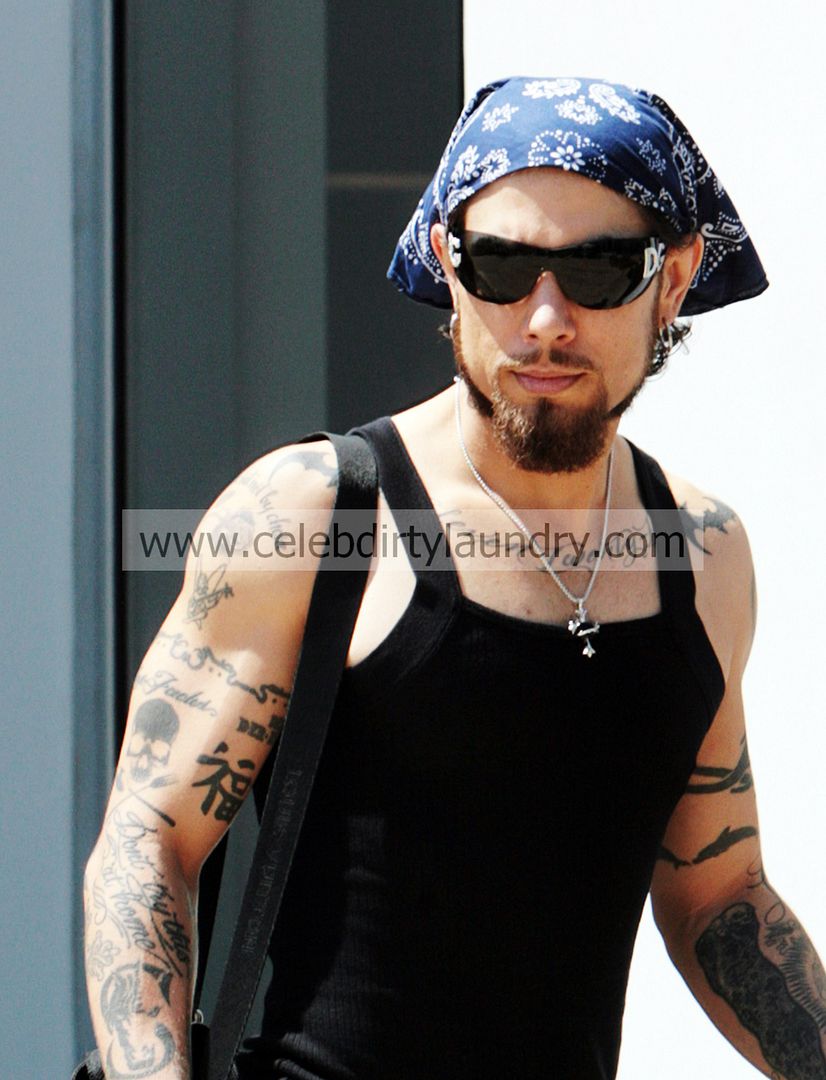 Dave Navarro premium rock guitarist for Jane's Addiction, Red Hot Chili Peppers, and Camp Freddy and recent DJ on LA based Indie 103.1 radio station, leaves a West Hollywood Gym on September 4, 2009. Dave, who has always maintained a fit physique shows no signs the contrary as he leaves, trim, tattooed and cool.
Blogs We Love
Bitten & Bound says Perez Hilton Tallulah PHOTO Sparks Demi Moore Feud
Farandulista says Mary Kate & Ashley Olsen Love To Collaborate
Fatback Media says Salma Hayek is a Psychopath. A Very Sexy Psychopath
Celebrity Fashion Watcher says Amber Tamblyn: Stylish in the Big Apple
I Need My Fix says Sarah Jessica Parker & Cynthia Nixon Film SATC 2
Busy Bee Blogger says Gerad Butler At Jimmy Kimmel
Glitterati Gossip says Lori Petty On Probation for DUI
Eat.Sleep.Celebrity says Demi & Ashton Trying To Get Pregnant
Grow A Brain Idiot says PUKE: Chubby Hubby NOW Hubby Hubby "In Celebration Of Gay Marriages"
Anything Hollywood says Nick Lachey And Vanessa Minnillo Are Back Together. Sort Of.
Celebrity Smack says LeGarrette Blount Byron Hout PUNCH VIDEO
Gossip Beast says see Kim Kardashian Half Naked Tweet
Skinny VS Curvy says Hilary Duff in InStyle Magazine
CelebGlitz says Khloe Kardashian dating Lamar Odom
Celebrity Pulp says Plastic Surgery To Impress Simon Cowell
Agent Bedhead says Wait 'til You See What I Did with the Creamed Corn
Boxers or Briefs says Jesus Luz in Black Boxer Briefs
Click on the thumbnails to enlarge
Photos: Fame Pictures