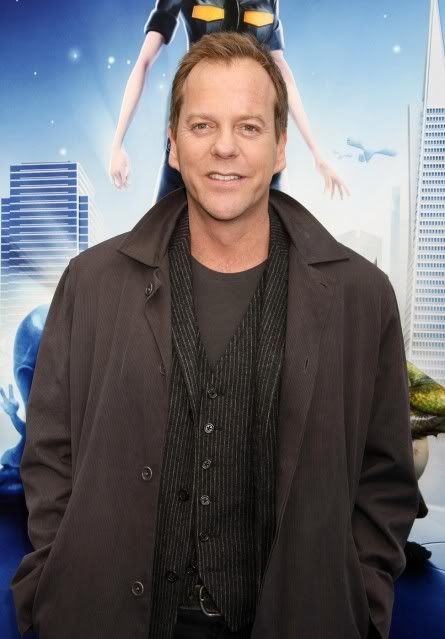 The '24' actor reportedly earns £330,000 an episode for the anti-terrorist thriller, in which he plays lead character, action man Jack Bauer – meaning he makes around £7.8 million a series.
Second on the list is 'House' star Hugh Laurie, who commands £242,000 for each episode of the US medical drama.
Behind them, 'Desperate Housewives' stars Eva Longoria Parker, Marcia Cross, Felicity Huffman and Teri Hatcher each earn £240,000 for each episode of their show.
However, according to America's TV Guide magazine, the overall highest earner in television is Charlie Sheen – the star and co-producer of hit show 'Two and a Half Men' – who makes £520,000 a show.
Meanwhile, despite its success over eight series, a senior boss at FOX – the US network which commissions '24' – has dropped hints it could soon end, due in part to the cost of producing the programme.
Kevin Reilly, president of entertainment at FOX Broadcasting said recently: "We haven't made any decision whether it's back or not. "It's going to come down to a business decision. It's not an inexpensive show on the network books, and we also want to finish strong. This is not a show we want to prop up. It will be something we'll have to deal with over the next few months." Source: Bang Showbiz
Photo: Flynet Pictures