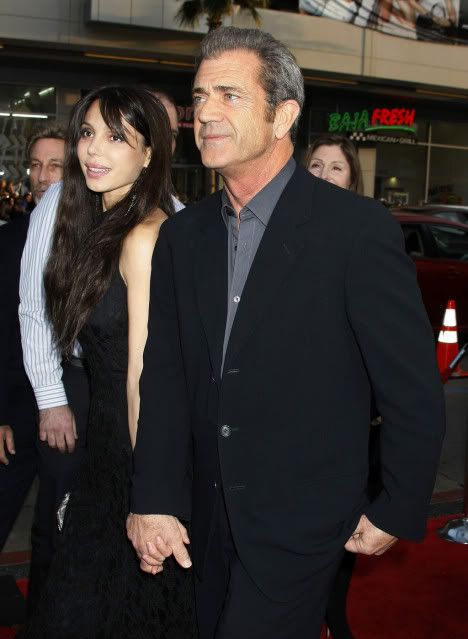 The 'Lethal Weapon' star has provided guest vocals for Russian singer Oksana Grigorieva's latest LP, 'Beautiful Heartache', and has also directed videos to accompany four of the tracks.
Oksana – who is pregnant with the Oscar-winning star's eighth child – said: "Mel is an incredible artist. He has a great voice. He is a visionary. He enabled me to produce this… for my music to live. "The videos are like dramatic miniature films – a whirlpool of different, exciting, bright images."

Oksana – who is signed to Mel's label Icon Records – has also lifted the lid on her relationship with the 'Braveheart' actor and is adamant she wasn't responsible for the end of his marriage to wife Robyn. She said: "It's not like I was planning to meet Mel specifically. Life happens. There was a working relationship for a long time.
"I thought he was happily married until I was reassured otherwise. And then it happened. "We live in the same city. I don't control who I meet. I meet many people in art and music and film, but love is inexplicable."

Mel's split from Robyn – mother of his seven children – was announced in April and just weeks later he went public with his relationship with Oksana before revealing she was pregnant. Source: Bang Showbiz
Photo: Flynet Pictures