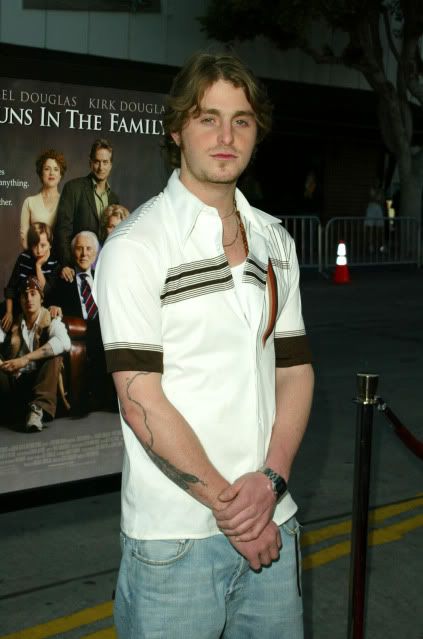 Michael's 30-year-old son with ex-wife Diandra Luker – was reportedly targeted by the Drug Enforcement Administration (DEA) in New York as he was trying to move half a pound of the illegal narcotic with a street value just over $18,000.
He was arrested on July 28 at Manhattan's Hotel Gansevoort. A law enforcement source told website RadarOnline: "Cameron was living at a hotel, renting his room by the month and also had a similar setup in Miami and Los Angeles.
"A DEA informant visited Cameron in New York to set up a buy – he wanted a large amount of crystal meth – the informant told DEA Cameron was strung out and his hotel room and was a mess."
The informant reportedly claimed Cameron was not mentally sound at the time, but that he had promised he would be able to get hold of the drugs. The source added: "Cameron called a drug contact and said he was going to ship out the crystal meth. It's unclear if the drugs were being couriered by car or other means but the DEA was able to track the shipment out of Los Angeles."
It is not known if Cameron – who appeared alongside his father and grandfather Kirk Douglas in 2003 movie 'It Runs in the Family' – is still in custody. Michael's publicist and agent have not yet commented on the reports.
This is not Cameron's first brush with the law. In 2007, he was arrested in California for possession of a controlled substance when liquid cocaine was discovered in the car he was travelling in. Source: Bang Showbiz
Photo: Fame Pictures