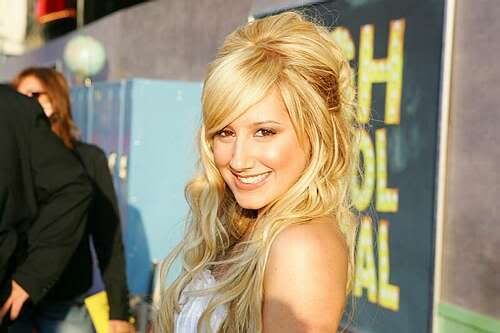 Ashley Tisdale started filming her new movie, "Picture This" Today. The film is currently being shot in Hampstead, Quebec, Canada. Hampstead is an independent district within Montreal.
Tisdale will play Mandy, a high schooler who has caught the eye of the most popular boy in school. In the story, he invites her to his party, causing a dilemma as she has just been grounded.

She is literally filming two steps away from my house. I noticed that a movie was scheduled to start filming a couple of days ago, but I didn't realize anyone famous would be in it! Anyway, around 8pm tonight she was filming inside a house the production company rented. I assume they are shooting here because Hampstead has some of nicest and most expensive houses in Montreal.
Lots of little kids were waiting around for an autograph! So, should I wait outside the house and become a paparazzi? Anyone, interested in pictures?
I might get trampled by 12 year olds though….