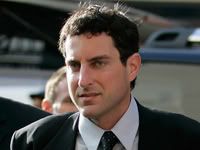 Anna Nicole Smith?s longtime companion Howard K. Stern filed a creditor claim in court last Thursday, seeking 6% of any monies obtained from the estate of Howard J. Marshall.
Before her death on February 8, Smith had long fought Marshall?s family over his fortune, estimated at $500 million. Smith married Marshall in 1994. The millionaire passed away a little over a year later. Stern was the attorney by her side as the former playmate mounted the legal battle, which took her all the way to the Supreme Court.
On ?Larry King Live,? two weeks ago, Stern indicated he would be entitled to 6% of any monies received from the estate as part of his legal fee. ?My firm would be entitled to 6% of that,? he said. ?That would have been whether she was alive . . . I would trade that for her being a live right now.?
Stern told King his present living expenses were being covered by his family. ?Unfortunately, right now, it?s not like I can go out and get a 9:00 to 5:00 job based on everything that?s been said about me out there. So I?m very fortunate to have a family who is supporting me emotionally and financially at this point,? he said. Smith?s daughter, Dannielynn, would inherit any monies that may be recovered on behalf of her mother.
Stern?s filing specifies that his percentage is ?conditioned upon recovery in the Marshall litigation.? Source