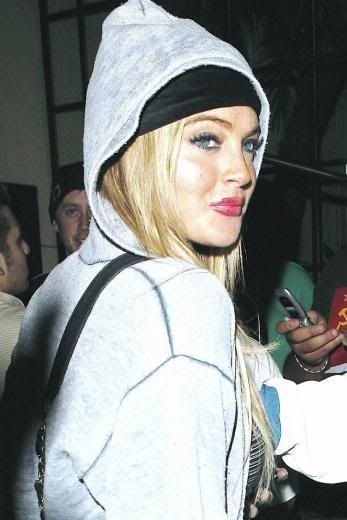 Lindsay Lohan, is looking to revive her recording career. Insiders say Lohan has let Universal Music execs know she's ready to deliver the third album she owes.
Guided by Casablanca label head Tommy Mottola, Lohan recorded the 2004 CD "Speak," which sold a respectable 1.6 million copies here and abroad. Her 2005 followup, "A Little More Personal," did more than 600,000 units.
Mottola had been after Lohan to get back into the studio, but she didn't have time with all the movies she was making. Then came her two DUI arrests and a charge of cocaine possession. Amid reports that insurance companies were afraid to bond her pictures, her schedule freed up.
"Lindsay loves music," a friend tells. "She loves writing songs." Her track "Confessions of a Broken Heart (Daughter to Father)" grew out of her tormented relationship with dad Michael Lohan.
Lindsay is certainly less of a gamble as a singer. "A record by Lindsay Lohan costs almost nothing to make," says one exec. "She doesn't need a big band. You just give her some songs and session musicians. And, God knows, she already has name recognition."
"Tommy Mottola knows how to handle divas," says a source.
"As much as she wants to make another album," says one insider, "the feeling is she needs to get herself cleaned up. Then we can talk about it."