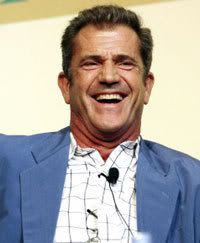 Hollywood hunk Mel Gibson seems to have been partying hard all these days, for the ?Lethal Weapon? star appeared sweaty and bleary-eyed during his surprise visit to a trendy bar in Bali.
The actor, who is currently holidaying on the Indonesian island, was surrounded by girls as soon as he arrived at the bar.
?I thought, ?Holy Cocktail – it?s Mel Gibson! Within seconds he was the centre of attention, surrounded by gorgeous young women,? the Sun Diana Shearin, a local resident, as saying.
?He was laughing and seemed to be having the time of his life,? she said.? Diana revealed that Mel behaved with the people at the bar in a very friendly manner.?? She, however, said that the actor?s looks made her feel that he might have been partying hard.? ?He was very congenial actually, but he looked like he had been partying hard – nothing like the suave, smooth-looking dude you see in the movies. His minders weren?t keen on anyone taking pictures,? she said.? Source