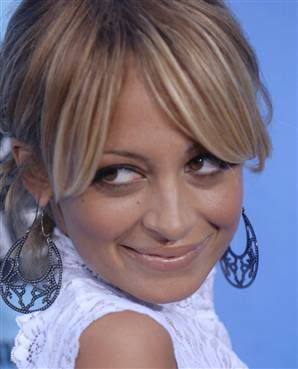 Nicole Richie will finally come out of hiding for an interview with Diane Sawyer. In three segments set to air August 2nd on Good Morning America and August 3rd on Good Morning America and 20/20, Sawyer will finally have the opportunity to ask Richie on our behalf, "What is going on with you?!"
The interview will mark something of a mini-comeback for the usually media-saturated Richie. On tour recently with boyfriend Joel Madden's band, Good Charlotte, she has kept a low-profile, eating at less-than-glamorous locations like a Chili's in upstate New York, and slouching in her car outside suburban malls where her man was performing to avoid being seen.
Some topics that we hope Sawyer will cover? Richie's August 16 court date for her December 2006 DUI arrest, where, as a repeat offender, she could face 90 days to one year in jail. And of course, that growing baby bump of hers remains uncommented on by Richie or Madden. Could it be time to announce the happy news?
Source