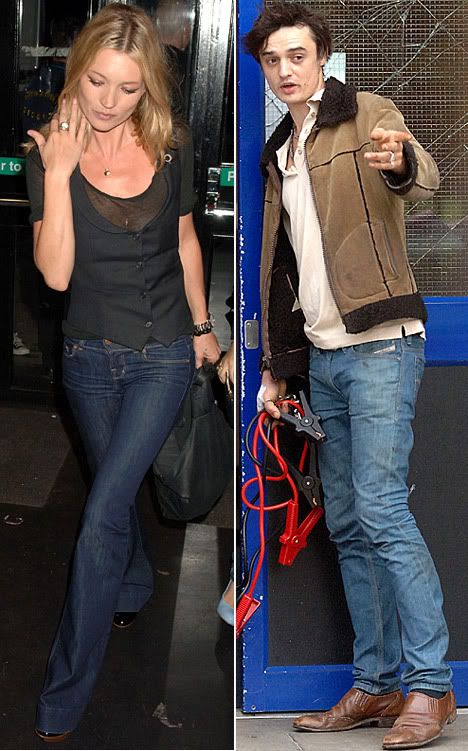 Babyshambles frontman Pete Doherty is desperate to rekindle hist troubled romance with former fiancee Kate Moss, according to sources.?? The pair split earlier this month following allegations he cheated on her with model Lindi Hingston.
The supermodel is now staying at a friend's house in Islington and has spent the last couple of days with Rose Ferguson and party organiser Fran Cutler in London's Upper Street. Sources say two of Pete's pals were constantly banging on the front door of her Primrose Hill home last week before she moved in with friends, begging to give her a message from Pete.?? One even arrived with a pleading letter from the Babyshambles frontman but Kate refused to let them in.
I hope Kate stay strong and leaves this loser on the CURB!
Source