Princess Beatrice was beaming yesterday about her first Hollywood film experience.? Prince Andrew's 19-year-old daughter, who is fifth in line to the throne, spent a long cold day on location in Lincoln Cathedral shooting scenes for The Young Victoria, a Martin Scorsese production based on the life of her great-great-great-great-grandmother.
A spokesman for the Duchess said: "Beatrice is playing one of Victoria's ladies-in-waiting. She's carrying her train and things like that.? "She has always had a great admiration for the Queen and is named after one of her daughters.? "She really wanted to be involved in this project."? Source
?Beatrice stumbles as she leaves the cathedral!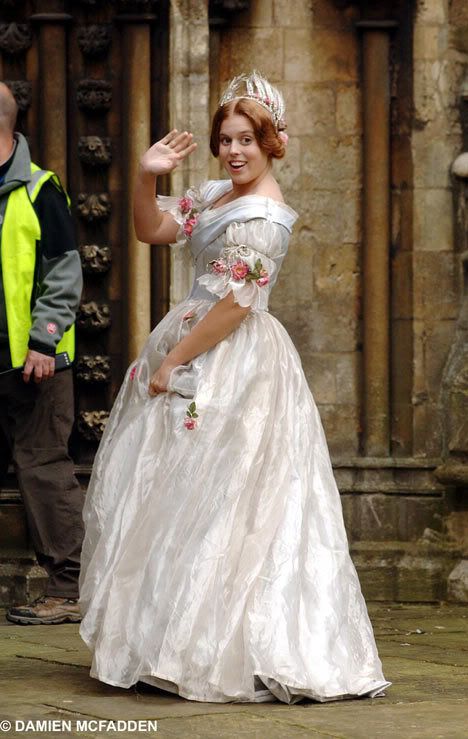 ? princess gives a regal wave to onlookers on the film set of Little Victoria