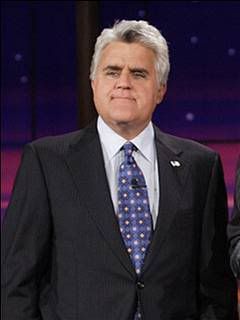 One thing?s certain about the Writers Guild of America strike, it follows no script.
The staff of the Tonight Show learned on Friday they were all out of jobs?but by Saturday, sources close to Jay Leno confirmed to PEOPLE that starting Monday, when workers face their first day off the NBC payroll, the talk show host will begin paying crew and band and other employees out of his own pocket.
This comes on the heels of NBC?s announcement that the network ?regretfully informed the people who work on The Tonight Show with Jay Leno and Late Night with Conan O?Brien that their services are not needed at this time due to our inability to continue production of the shows.?
A show insider tells PEOPLE, ?NBC kept the Tonight Show staff on the payroll until Friday and Jay has given the staff their usual Christmas bonus early this year. The bonus amount is based on the number of years the employee has worked for the show.? And despite published reports, ?the great majority of the staff was very grateful on Friday to get the holiday bonuses early,? said one show insider. ??Jay never intended for that bonus to be his only step to help out.?
Earlier, several Tonight Show employees?on condition of anonymity?expressed dissatisfaction with Leno, telling the Hollywood Reporter that the comic had held a conference call early in the strike and, ?told us not to panic.?He said: ?I can?t get into details, but nobody will miss a car payment or lose their house. We?re family. Trust me. I?m going to take care of this.?? Leno follows in the footsteps of his fellow NBC late night host Conan O?Brien, who announced earlier in the week that he would personally continue pay his non-writing production workers once they were off NBC?s payroll at the end of November.?? Source