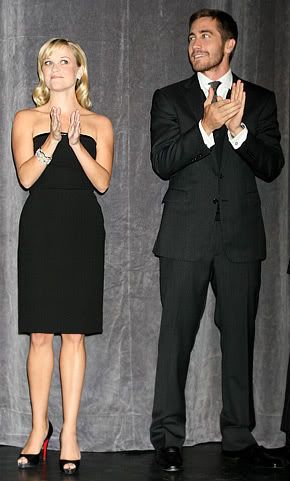 After six months of on-and-off dating,? Reese Witherspoon and Jake Gyllenhaal are over. ?This is the harshest split they?ve had,? a source tells. ?Reese told Jake it?s best they don?t talk at all.?
Their behavior at the Toronto International Film Festival on September 7 was cold. The costars stood apart and rarely made eye contact at the Rendition press conference. They remained distant at the afterparty, where Witherspoon kept to herself and Gyllenhaal chatted with his mom and costar Peter Sarsgaard.
Is it over for good? ?They?re a rocky couple,? says one insider. ?It would not be a shock if they got back together.?
source