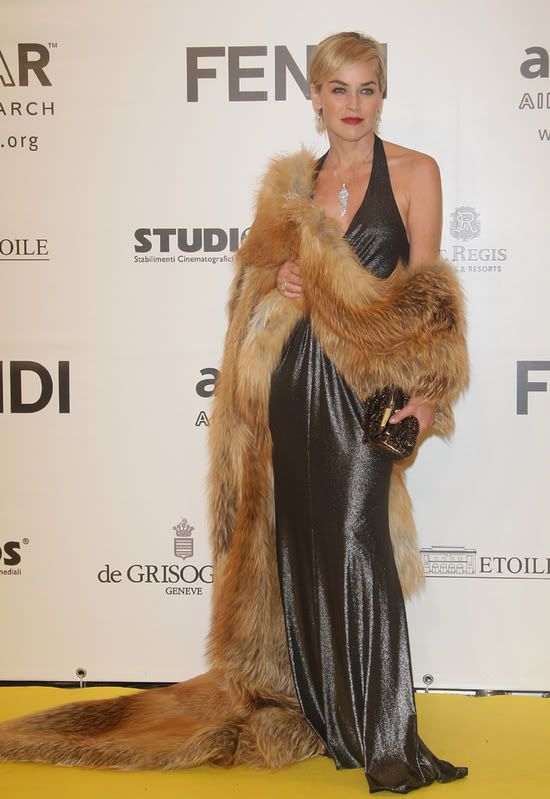 Sharon Stone is officially on my hate list! Time for a Robyn at Celebrity?Dirty Laundry?RANT!
?Yes, I am animal welfare supporter. This picture makes me want to be sick. How ironic… she is at an aids event to help people, but doesn't give a shit about killing animals.? How many?baby foxes?did they have to kill for this ugliness?? She doesn't give a shit if these animals had to suffer.Who wears this to a charity event? It's not even nice! So over the top!
I wonder if she could watch?this video of animal torture…? in the pursuit of fur!
FUR IS NOT FASHION. IT'S DEAD ANIMAL!