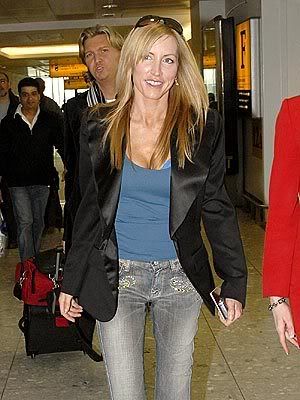 Heather Mills McCartney claimed she is being treated worse than a paedophile and murderer by the media.
She was speaking in Dublin last night after being named an honorary patron of the Trinity University Philosophical Society. While talking about her recent high-profile conversion to veganism, the prolific campaigner launched an outspoken broadside at society's rich and powerful.
"Sadly, you have to mix at a certain level of people to raise the level of funds you need to bring about the greater good, Because people are very snobby – these people who have lots of money, they're either snobby or they're stingy. If you have lots of money you have to be stingy because why would you want that amount of money."
She added: "But you have to be able earn a certain living and be able to mix in that arena to influence those people and kind of drag that out of them to actually make a change and make them realise that's what's really exciting about life."
Mills said she didn't know why she evoked such extreme feelings in people but accused the media of demonising her. "I don't think anything can prepare you for being treated worse than a murderer or a paedophile when all you have done in 17 years is charity work," she said.
Much of her hour-and-a-half address to an almost full auditorium in the university's central Dublin campus was given over to attacking the Press. She rebuked many stories about her, including suggestions that she had compared herself to the family of missing child Madeleine McCann.
"I never said I compared myself to the McCanns and they (the Press) said I did," she told students and journalists sat among dozens of reserved Press seats.
"I got a lovely email from the grandmother, supporting me, because she heard me live saying, 'forget about what I've gone through, can you imagine losing your daughter and then, without even being tried, being accused of maybe being involved."
She suggested at different stages that she is being attacked because she is a woman and also because she is campaigning for real change in the world. "I'm a woman who puts fear into men who want to control women," she said.
"If you look at every single person in the history of the world who has tried to make a difference, you'll find a very long section of their lives where they were treated horrifically by the government or by the media."