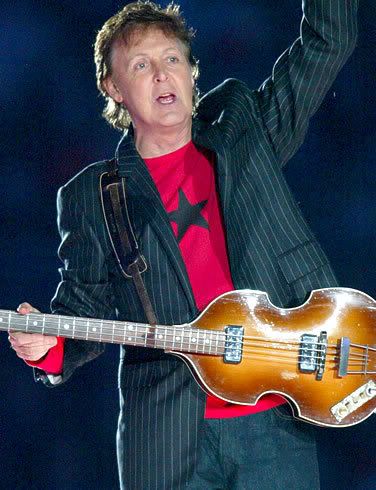 Paul McCartney will be surrounded by 5,000 security guards when he performs in Israel tonight. He has decided to perform regardless of all the death threats he has gotten. The $ 3 million security cordon – consisting of police, agents from Britain's MI6 and members of Israel's Mossad intelligence organisation – will protect the former Beatle during his concert in Tel Aviv after Muslim extremists issued death threats against him.
A source said: "No one is taking anything for granted. The level of security is more than we've ever seen. Everything is being done to ensure that this passes without incident." Paul is staying in the city's plush Dan Hotel with girlfriend Nancy Shevell – and 21 suites surrounding his room have also been booked at a cost of $140,000 to ensure no one can get close to him.
The source added to Britain's Daily Mirror newspaper: "Only security and a handful of Paul's entourage will be near him. Everything is tailored to ensure he is 100 per cent safe." Paul and Nancy arrived in Israel yesterday and were surrounded by security from the moment they left their plane.
Paul was warned by Islamic extremist Omar Bakri "if he values his life" he should stay away from Israel's 60th birthday celebrations but he refused to give into the threats. He said: "Any high-profile event brings some worries but I have a very good team of people. I think most people understand that my message is a global and peaceful one. "My mission, if I have one, is humanitarian, and concerns all people, not just a few."