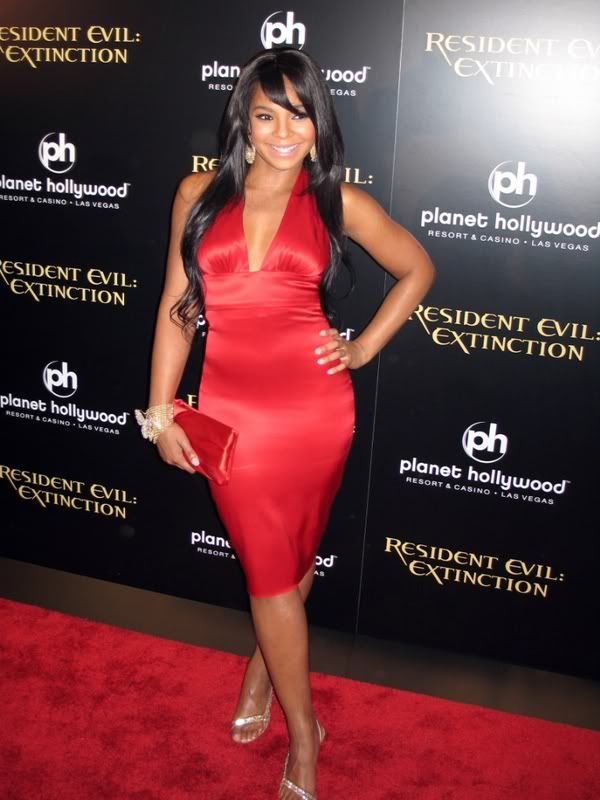 Ashanti has sparked an outcry over the promotional campaign of her new album, prompting lobby groups and family values campainers to protest out the front of her record company's office in Los Angeles.
The new video for the singer's 'The Way That I Love You', which can be viewed below, shows images of blood splattered walls and a knife dripping with blood, and gives the impression that Ashanti killed her lover by stabbing him to death.
On her website, readers can sign a friend up to 'punk their ass', which will send said friend an email stating, 'Your life may be in danger', with links to a fake news website and a video that claims, "Police are investigating a string of violent attacks and searching for the possible next victim."
Despite a disclaimer at the end of the video saying, "Ashanti and Universal Music Group do not encourage or condone violence of any kind. This is for parody purposes only", protests were staged outside of the record label's office on Tuesday (June 10) by more than two dozen parents and religious leaders, who are concerned about the message the video was sending. Source