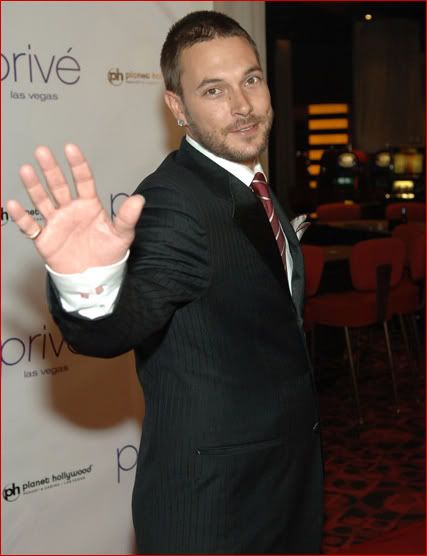 Kevin Federling has been named Father of the Year by Las Vegas club Prive. "I'm surprised," Federline said when asked how it felt to win the title. Britney's ex, 30, hit up the club with eight male pals — including divorce attorney Mark Vincent Kaplan — just before 1 a.m. Saturday morning.
Federline — also named a Power Player last year — had a quiet night at the club, chilling with friends and pumping his fist into the air when Timbaland's "The Way I Are" was played by the DJ. Prive presented Federline his Father of the Year trophy "someplace quiet" at the dad-of-four's request, so clubgoers didn't see the ceremony, according to a source. He was gone by 3:15 a.m.
Is it only me that thinks this is SO WRONG!