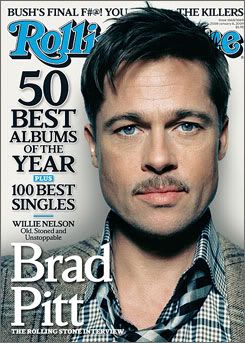 Over the past several years Brad Pitt's priorities have changed, in more ways than one. "I have this fantasy of my older days, painting or sculpting or making things," the actor tells Rolling Stone's next issue, out Friday. "But right now, it's about getting the work done and getting home to family. I have an adventure every morning getting up."
Brad has six children with partner Angelina Jolie so I can believe it is an adventure. His fantasy drama, The Curious Case of Benjamin Button, opens Dec. 25. Making the film made Brad think about his own mortality. "Angie and I do not fight anymore," he tells Rolling Stone. "What occurred to me on this film, and also with the passing of her mother (actress Marcheline Bertrand in 2007), is that there's going to come a time when I'm not going to get to be with this person anymore. I'm not going to get to be with my children anymore. … And so, if we have a flare-up, it evaporates now."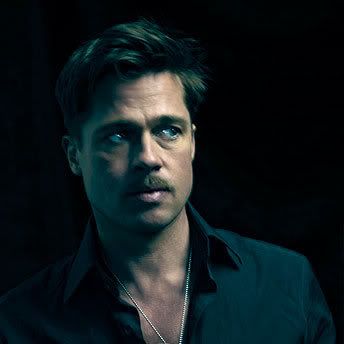 He adds, "I don't want to waste time being angry at someone I love." And he is defensive about Jolie. When asked about a recent New York Times story critical about her relationship with the press, he responds, "It sounded to me like the story made Angie out to be manipulative in some way. … She is savvy. But one of the things I'm most proud of is that not only did these guys who follow us and make our lives miserable and get in my kids' faces, not only did they not get the money, but it went to people who really need it." People and Hello! magazines paid millions to charity for exclusive photos of the Jolie-Pitts after the twins' births.
"When it came to the birth of our children, a huge bounty was placed on their heads. And people were going to go to incredible lengths to get it." And so he credits Jolie's method of handling publicity about the family.
It comes as no surprise, then, that his favorite Jolie film is 2005's Mr. & Mrs. Smith, in which he co-starred. Why? "Because you know … six kids. Because I fell in love." Source: US Today