Cameron Diaz appears on the October cover of InStyle magazine. The pictures of the photoshoot are stunning. Below are extracts of the interview:
On her body:
· "I know I have what a 25 year old has, but she doesn't have what I have. My boobs and butt aren't doing too bad either, know what I mean?"
On men and dating
· "I'm a woman, of course I'm dating" · "I trust my judgement, if I'm not sure about him, I'm cautious" · "I don't do anything half assed and I want some one who can keep up with all that!" · "I thought I would be married and have three kids by the time I was 22"
On her future
· "Am I going to have a baby? Who knows? I don't. I'm not going to live my life looking just for that"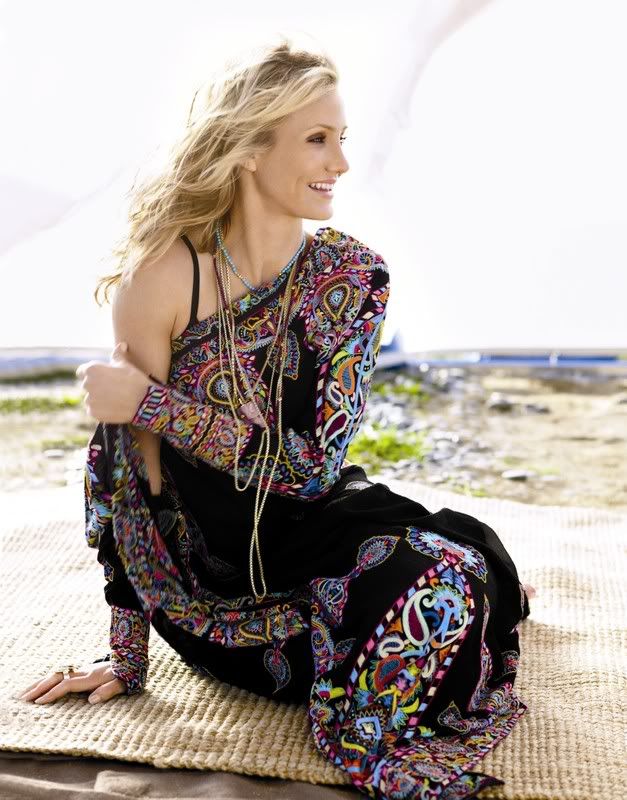 Long or short, casual or dressy, there's no denying that super-star Cameron Diaz has sensational style. With a host of designers falling all over themselves to dress her, Cameron has her pick of the most glamorous outfits in Hollywood, but she always manages to make each outfit her own by accessorising with panache and flashing her signature killer smile. Check out our favourite ten looks HERE and read more about Cameron in the October issue of In Style HERE.