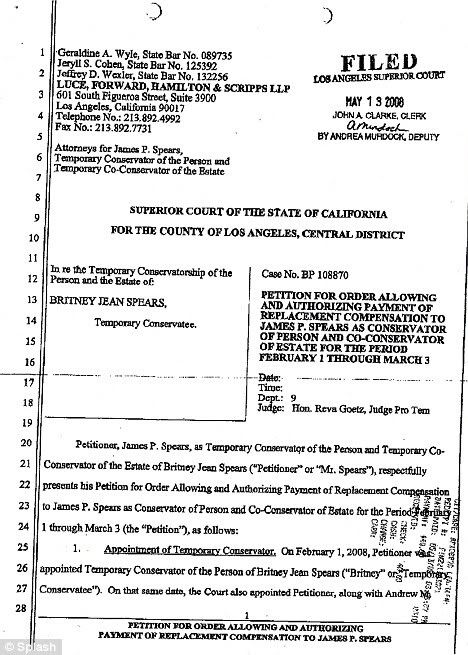 Britney has been ordered to pay her father $10,000 for looking after her, court papers reveal. The private chef gave up his job to help his daughter pull her life back together after a series of high-profile meltdowns led to her losing custody of her two sons.
An LA court has approved his application for compensation of $2,500 a week for loss of earnings during a month-long period earlier this year. It dates back to the start of February, when Jamie was made a conservator of Britney's estate. The court papers say: "As a result of the responsibilities Mr Spears has assumed as Temporary Conservator of the Person and Temporary Co-Conservator of the Estate, he has been unable to continue his prior employment and thus no longer has the source of income he previously had in order to pay his expenses and bills." This is new now looking after your daughter has become a job. What happened to fatherly love – Britney is just a business to her Dad, Source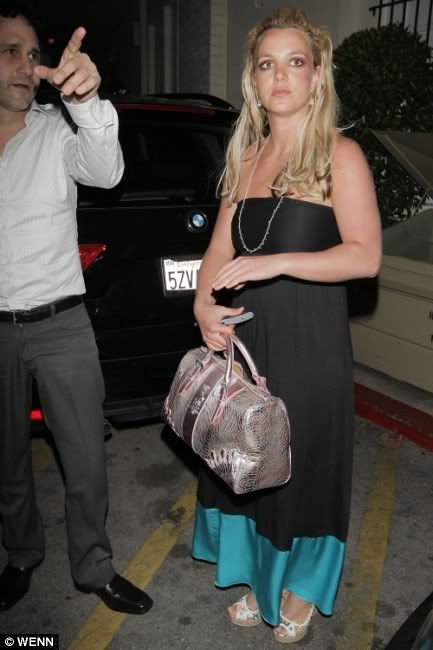 Britney Spears, heading out for a low-key dinner in Beverly Hills last night.