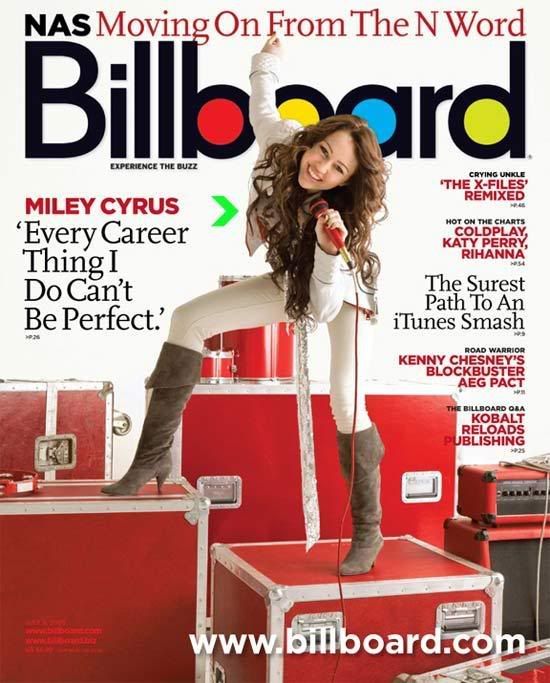 Bla Bla Bla – More excuses – more stories …. $Miley Cyrus says she is still recovering from her topless Vanity Fair photo scandal. "I was embarrassed… but also it's like, every career thing that I do can't be perfect, and sometimes my decisions are wrong," she tells Billboard in a new interview. Damage control….does she forget her Dad was there at the time.
On the plus side, she says the experience made her "even more relatable. "I don't think people will look at me any differently because they're like, 'You know what, I'm going to do stupid stuff too, and I'm going to make mistakes, and that's fine,'" she adds. But she admits, "It still hurts when I think about it." She says she is "super blessed" that she is a role model for young girls but "that doesn't mean that I'm not going to make mistakes and do things that everyone's going to be happy with … there's no such thing as perfection." Of course there is no such think as perfection. Lets face it she did the shoot and I bet she cashed the big check from it because she and her camp did not think people would react the way they did.
Miley — who is about to finish shooting the upcoming Hannah Montana movie in Nashville — says she doesn't plan on playing the character forever. "I mean, I won't be Hannah Montana by the time I'm 30," Cyrus says. "But we've only done two seasons, so we definitely want to work on that hopefully for another two years." Next up? "I've been talking to people about some cool movies, but right now I mostly want to stay within my company and keep them happy and keep everything that we're doing successful and focus on that," she says. "I like to do everything that I do 120 percent and unless I can focus hardcore on that, I don't want to do it yet."
If Miss Miley keeps on her current track of suggestive photoshoots, my space pics etc., what she has to look forward to is the life of Britney Spears & Lindsay Lohan….