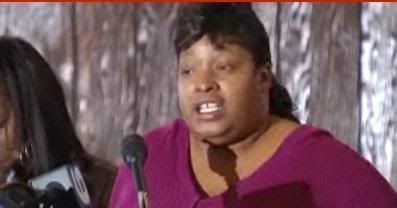 The older sister of Jennifer Hudson has made a plea at a Chicago church for the return of her missing 7-year-old son.
Julia Hudson made the plea Saturday for her son Julian King. He was reported missing Friday from the family's home. The mother and brother of the sisters were found shot to death the same day in the home. Read original story here…
Julia Hudson says that Jennifer flew to Chicago after learning the news. It wasn't clear whether Jennifer was at the church. Julia Hudson spoke from the podium at Pleasant Gift Missionary Baptist Church alongside the boy's father, Greg King. She says her son "doesn't deserve this."
Julia, told reporters how the Hudson family was holding up, described her last moments with her son and explained that Julian would respond the nicknames "Juicebox" and "Dr. King."

Authorities reportedly had in custody a suspect with ties to the family, but no one had been charged with wrongdoing Saturday. Source: AP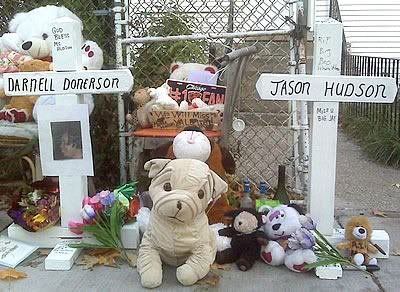 Flowers, notes & teddy bears left by fans at the house where Jennifer's Mom and brother were killed. Picture Source: The Insider