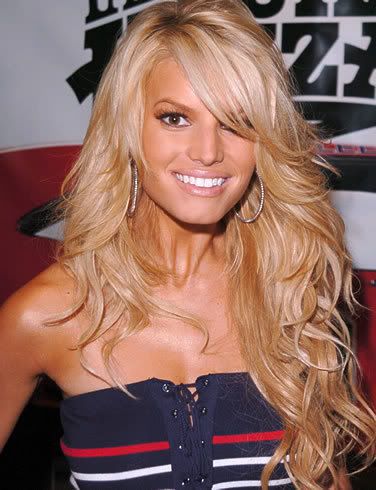 Jessica Simpson is in talks to star in another reality show. She is considering being filmed while she records her upcoming country album.A representative for CMT, the US TV network expected to broadcast the show, said: "We have had exploratory talks with Jessica's camp, but nothing has been confirmed or signed."
Jessica's father Joe recently said Jessica found it difficult to cope without the constant presence of cameras when 'Newlyweds' finished. He said: "With 'Newlyweds' she let everyone into her world. Then she had to shut the world out. Now she can open it up again so people can see, here's a girl struggling with self-esteem and finding her way. Country music is about storytelling, after all."
However, Jessica's representative denied the story, saying: "It's not time for a reality show. Jessica is finishing her country album in Nashville.
"They're in talks with CMT for a special timed-to-air show when the album is released, but there's no truth whatsoever to there being a reality show."
Meanwhile, it has been claimed Jessica is far from the ditzy blonde she portrayed on 'Newlyweds' and is a shrewd businesswoman.
A representative for Jessica's clothing line told Fox News: "Jessica is incredibly authoritative – she approves and disapproves every little button and zipper.
"Jessica pays a great deal of attention to the cuts and shapes, in particular. She always questions how it would look on her and asks if it makes her look fat. If it does, it's a no-go. She knows what girls want and how to make everyone look their best.
"No matter what her schedule is like, Jess attends every showing and definitely keeps us on our toes. She doesn't mess around."
Source