DADDY SAID NO NO NO LAST NIGHT
BUT AMY GAVE HIM THE SLIP!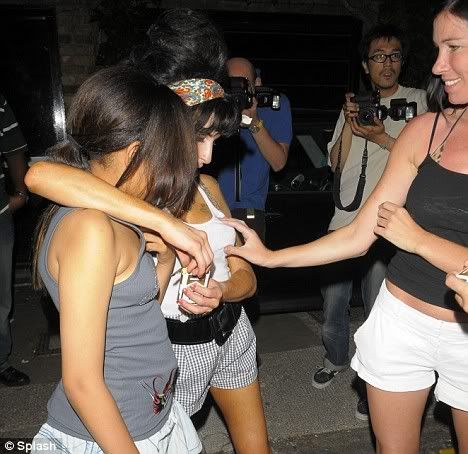 After some crafty pleading Wineweck, clad in chequered shorts and white vest top, managed to give him the slip. Moments later she was making a clean getaway after accosting a friend in an open top car and leaping into the back seat in an unusually athletic display. In the ensuing 20 minutes, Amy managed to get her breasts groped by a female admirer and spent time chatting with fans. LOL She eventually ended up in the Grand Union pub in Camden where her furious father turned up to drag her home. Poor Dad he is trying but he just does not get it – she does not care…. Amy just wants to have fun!