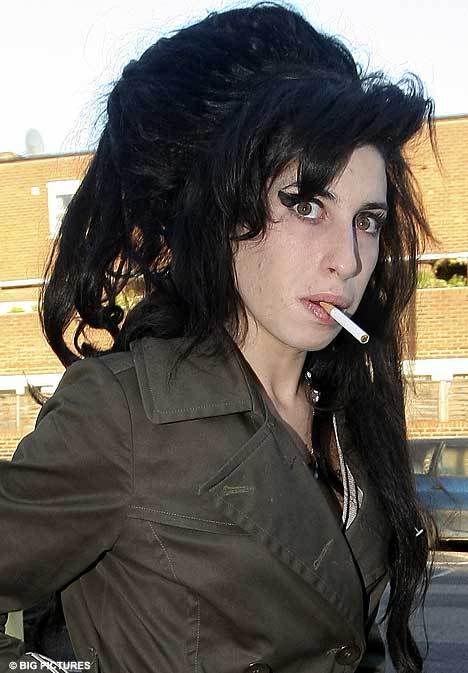 Amy Winehouse was released from police custody in London Saturday morning, after being cautioned for "common assault," a police source confirmed to PEOPLE.
The soul diva, 24, spent the night in the city's Holborn police station after voluntarily arriving for questioning at around 5 p.m. Friday.
When she arrived, a police spokesman told PEOPLE, a doctor determined she was "in no fit state" to be interviewed, so she was kept in a cell overnight. Once a doctor gave the go-ahead, she was questioned Saturday morning about a street brawl in which she allegedly attacked a man in the early hours of Wednesday.

"A 24-year-old woman today received a caution for common assault and has been released from custody," a police spokesman said. As is the custom, British police do not name suspects unless they are charged.
It was an active 48 hours for Winehouse, who met with her lawyers Thursday evening to talk about the alleged assault. She then hit the Good Mixer pub and the Made in Brasil bar, where she was kicked out at about 12:30 a.m.
The singer did not attend husband Blake Fielder-Civil's court hearing Friday morning. (He faces charges of trying to fix a case in which he is accused of assaulting a bartender.)
Winehouse emerged from her residence in the afternoon and was mobbed by photographers – to whom she made no comment – as she picked up her goddaughter from school. The singer then dropped in on a tanning salon, and finally – about two hours late – the police station.  Source:  People Magazine