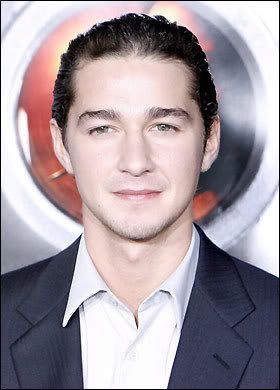 Shia LaBeouf was busted for a possible DUI! Yes he is in trouble again and this time it's seems to be serious. Law enforcement say Shia was involved in a car accident at about 3:00 AM at the corner of La Brea and Fountain in Hollywood. He made a left turn in front of another car and the two collided, causing Shia's car to roll.
Paramedics were called to the scene and both parties were taken to a local hospital, but no major injuries were sustained. Shia was placed under arrest on suspicion of felony DUI after we're told he exhibited "outward signs" of intoxication at the scene.
UPDATE: TMZ says a law enforcement source told them deputies are at the hospital right now, checking on the injuries of the victim and Shia. If the victim's injuries are serious, Shia will be booked on suspicion of felony DUI. If the injuries are minor, Shia will be cited and released on misdemeanor DUI.
UPDATE2: Law enforcement sources tell us Shia LaBeouf badly injured his hand and will need surgery. We're told Shia will need surgery on his left hand. A passenger in Shia's car sustained minor head injuries and the driver of the other car sustained minor injuries as well. Deputies are evaluating the case at the hospital right now to determine if LaBeouf will be booked on felony or misdemeanor DUI. Shia will be in the hospital "for a while." We could not get more specifics.
What is wrong with these celebs today? They have money but are short of brains. Whenever I go out and I am going to drink anything I call a cab. I never put myself in the position to get into an accident or hurt someone else. Shia is totally irresponsable and should be dealt with the same ways as a regular person would who did this!