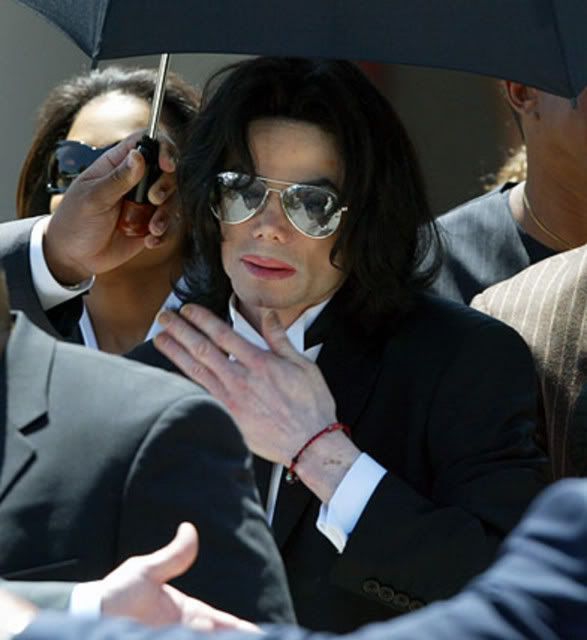 Events promoter World Awards Media GmbH confirmed the concert today (10.08.09), saying it will feature members of the late 'King of Pop's family, including brother Jermaine, and a "high-profile line-up of international stars".
The organisation said on its website: "For one incredible night Michael Jackson's unforgettable music will be brought to life again. Some of the world's leading artists will perform Michael's greatest hits live in Vienna in front of one of the most fascinating historical sites in Europe and celebrate the life of the 'King of Pop'."

Jermaine adds on the site: "I am very proud to be able to stage this concert honoring my younger brother Michael and his legacy. The tribute is conceived to be an annual event to keep not only his unique music alive, but his spirit as well. Michael loved people and he also loved to help people and that will never be forgotten. His life was much too short, yet it was filled with many magic moments and lasting memories. I have lost a dear brother, but the world has lost a great and caring humanitarian."

Then event is to take place at the Schoenbrunn Palace – which can accommodate 85,000 people – in the Austrian capital next month, and will feature a crown-shaped stage. Further details are et to be released, although tickets will go on sale on August 20. Unconfirmed reports suggest U2, Madonna, Lionel Richie and Whitney Houston could all be performing.
It was originally thought a tribute show might take place on what would have been Michael's 51st birthday on August 29, but that idea has now been dismissed. World Awards Media's Georg Kindel explained: "That would have been an extreme logistical challenge."
Michael was due to stage 50-night residency in London starting just a few weeks after his death on June 25, and many had presumed a concert in honour of him would take place in the UK capital. However, Jermaine recently claimed Vienna was of special importance to Michael. He said: "Vienna was a very dear place for Michael. And he loved castles. And we're going to have this huge celebration in front of a castle." Source: Bang Showbiz
Photo: Flynet Pictures