Stepping out for a day in front of the cameras, Audrina Patridge was busy shooting an episode of "The Hills" in Hollywood on Thursday (August 27).
The MTV reality vixen ventured out with a few friends, hitting up the local shopping district to add to her already impressive wardrobe.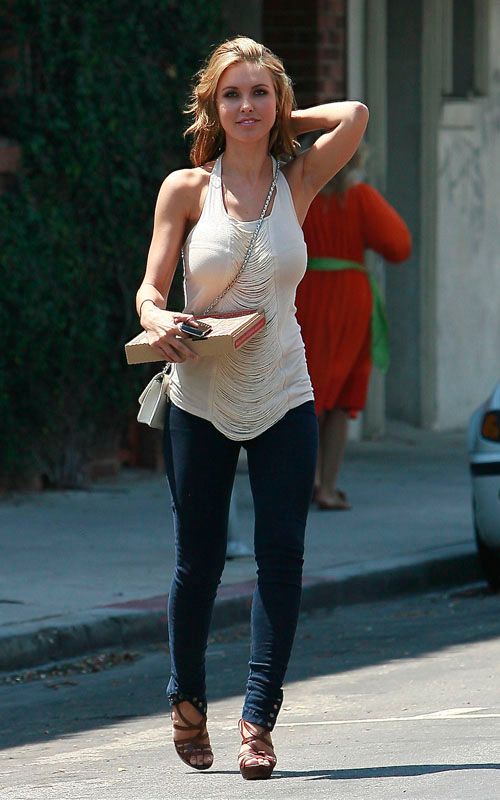 Aside from her television duties, Miss Patridge is eagerly awaiting the upcoming release of her new movie, "Sorority Row".
Hitting theaters in a little over two weeks (Sept. 11), the horror flick is about "a group of sorority sisters who try to cover up the death of their house-sister after a prank gone wrong, only to be stalked by a serial killer."