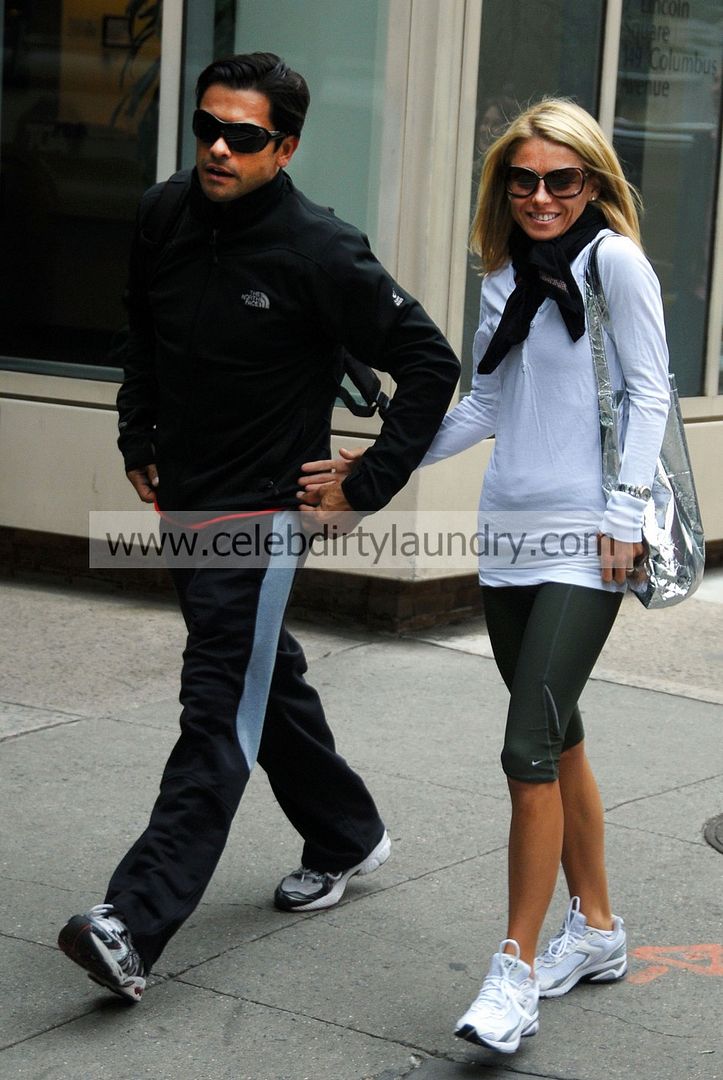 Kelly Ripa and husband Mark Consuelos after her TV show where Mark was her guest host. Today is Kelly's 39th birthday and Mark spent the afternoon helping her celebrate it. He took her to a midtown gym for 2 hours before heading home.
Blogs Not To Miss
Amy Grindhouse says Britney Spears The Singles Collection Box Set
Farandulista says Mariah Carey In "Intouch"
Fatback Media says Lady GaGa Will Not Be Touring
BItten & Bound says Stephanie Birkitt was David Letterman Girl Friday, Former Lover (PHOTO)
Grow A Brain Idiot says Nobody Tell The Vikings Not To Draw Cartoons
Celebrity Smack Blog says Khloe Kardashian Shows Off HUGE Wedding Ring
D*ana's Dirt says Madonna eats Pizza with David Letterman
Anything Hollywood says Megan Fox Back For Transformers Three
Celebrity fashion Watcher says Woman in David Letterman Case Lived with Suspect
CelebPulp says Jon & Kate Plus 8 minus Jon!!!
I Need My Fix says Seth Rogan Films 'The Green Hornet'
Busy Bee Blogger says Jessica Biel Lands For the A Team
Eat.Sleep.Celebrity says Elle Macpherson Super Mom
Gossip Beast says Spencer Pratt Debating Cutting Off His Nuts
Glitterati Gossip says Ashley Greene: Picture Perfect
Right Celebrity says Katy Perry and Russell Brand are Dating?
The Star Celeb says Michael Lohan Has Been Advising Jon Gosselin
Notorious News says Tooth Fairy Trailer
Photo: Flynet Pictures