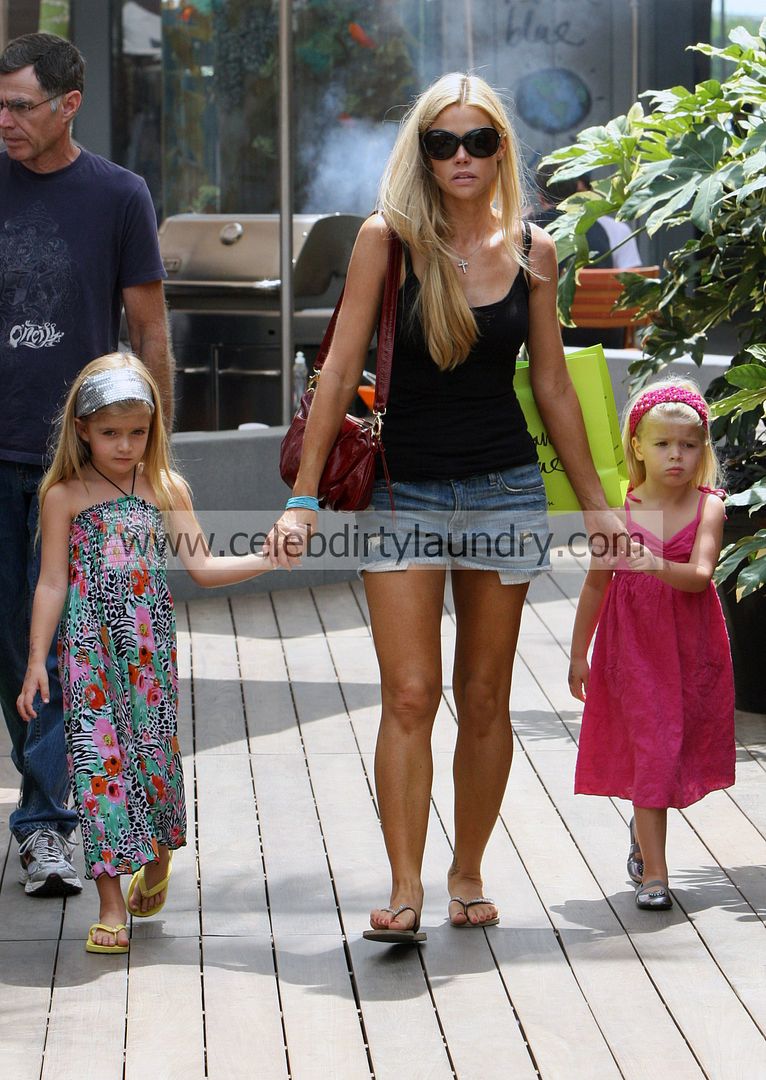 Denise Richards strolled around the Cross Creek shopping center in Malibu, California on August 28, 2009. Denise brought her adorable daughters Sam Sheen and Lola Rose Sheen along with her.
Amy Grindhouse says Britney Spears Finally Got Her Weave Did
Fatback Media says Paula Abdul is Replaceable
Farandulista says Mischa Barton Explains What Happened
Busy Bee Blogger says My Night With Hugh Hefner
I Need My Fix says Matthew McConaughey & Son Levi at the Beach
Grow A Brain Idiot says Price For Sex With Russian 13 Year-old Virgin – $12,000 American Dollars!
Anything Hollywood says Madonna Running In 151 Mile Race
Glitterati Gossip says Michael Jackson Unveiled at Madame Tussauds in Hollywood
Eat.Sleep.Celebrity says The Truth Behind The Jenner-Francis Beating
Celebrity Fashion Watcher says Strictly Come dancing: Natalie Cassidy locks lips with dance partner Vincent Simone
CelebSlam says Kelly Brook is rather attractive
Dana's Dirt says Gosselin Kids 1st Day of School
Wizbang Pop says Which Mike Myers Is More Horrifying?
Bitten & Bound says Hayley Wood was DJ AM Girlfriend (PHOTOS, VIDEO)
CelebGlitz says Dancing With The Stars 2009 Promo Pictures
Deceiver.Com says Jeremy Piven Triumphant
CelebPulp says Brody Jenner's girlfriend punched by Joe Francis!
Click on thumbnails to enlarge
Photos: Fame Pictures