The Couple Desperate Housewife star Eva and Tony had loads of fun @ French Riviera
Without any hesitate she changed from a striped to a plain white bikini and shows off her Killer Body with her tiny boobs.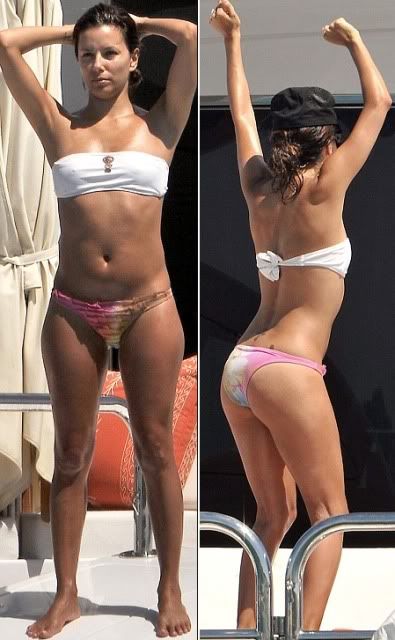 Eva looked like she's posing for the paparazzi in her white and multi-coloured bikini, throwing shapes: The actress stretches and even busts out a few dance moves. She is desperate to make some dancing moves at the Yatch. After a hot sunbathing session on deck, Eva and her husband, Tony, jumped into the Mediterranean for a refreshing swim.