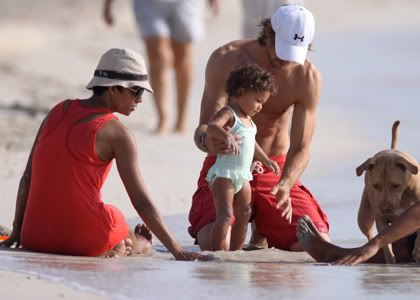 Continuing on with her family vacation in Southern Florida, Halle Berry was spotted with her adorable daughter Nahla on the beach in Miami early this morning (July 8).
The "Monster's Ball" babe and her little girl were joined by babydaddy/boyfriend Gabriel Aubry who was all about showing off his toned torso in a pair of red swim trunks.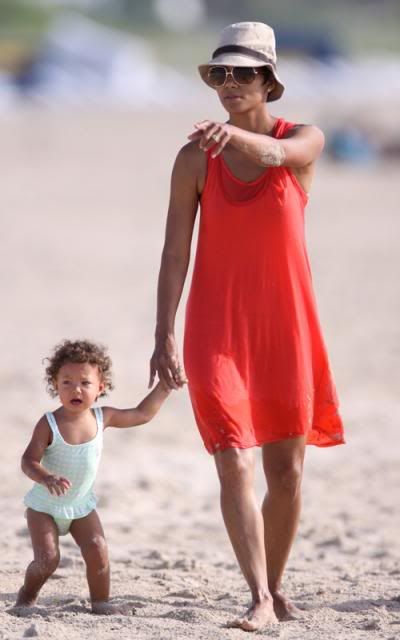 The previous day, Halle and her family were spotted having a playdate at the pool, with baby Nahla thoroughly enjoying mom's doting.
Unfortunately, it seems the paparazzi were a bit too prying, as Gabriel ended up getting mad and flipping the bird at the shutterbugs.