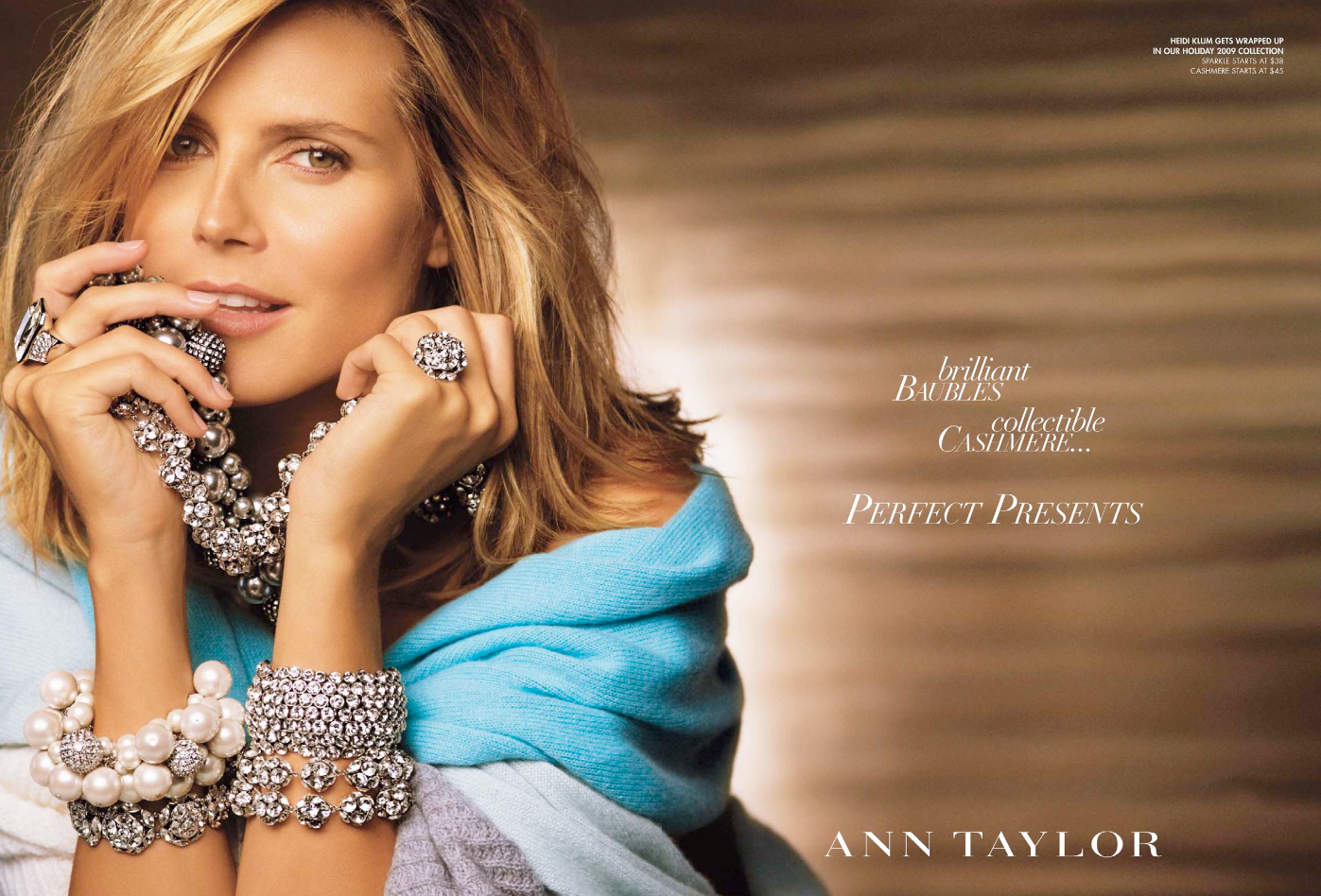 Project Runway Heidi Klum does Ann Taylor Holiday 2009. Heidi spoke about being the face of Ann Taylor she said "I'm excited to be the face of Ann Taylor. The brand is cool, hip, very chic, trendy and fun. It's right up my ally! So I I thought, I'd love to shoot the holiday campaign. Especially with one of the best photographers in the world, Peter Lindbergh. We shot cashmere pieces, big jumpers, beautiful scarves, super cozy, chunky fashionable jewelry, in headshot style. It really gives a feeling of luxury, fashion, comfy cozy cashmere with chunky great jewelry."
Heidi also spoke about the new Ann Taylor she said "Ann Taylor's new look is very chic, stylish and comfortable. You can mix and match, high and low. I think it's never cool to do a total look head to toe. Ann Taylor pieces are easy going, from the jewelry to the cashmere. You can find things that work with what you already own."
In other news Heidi is returning to the runway just 6 weeks after giving birth to baby Lou Samuel — as host of the annual Victoria's Secret fashion show on Nov. 19. "Heidi is superwoman. She had a baby a few weeks ago and she is hosting the most high profile fashion show in the world," Ed Razek, President and Chief Marketing Officer.