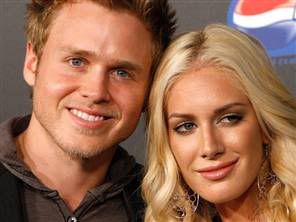 Reports that Heidi and Spencer Pratt were tortured on the set of "I'm a Celebrity Get Me Out of Here" — that they were
confined to a dark room for a day and a night with only water, rice and beans — as punishment are untrue, according
to a source who's part of the show production on location in Costa Rica.
"They were not kept in torture chambers," said the source. "They quit the show on (June 1). They stayed in a hotel for
all of three days until they begged to be allowed back. On (June 4) they entered the Lost Chamber at approximately
4:30 p.m. local time, and stayed until 6:30 a.m. the next day. That's 14 hours. Not days, like is being alleged."
And the conditions in the isolation of the Lost Chamber?