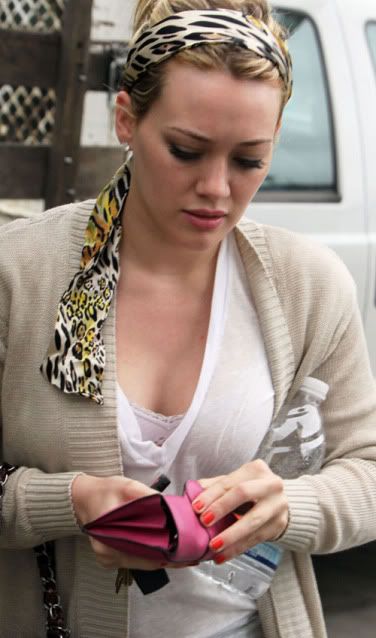 Keeping herself in tip-top shape,  Hilary Duff ventured out for her routine Pilates class in Toluca Lake on Wednesday morning (June 10).
Dressed casually, yet still looking stylish, the "Cheaper By the Dozen" cutie then stopped off for a coffee pick-me-up after finishing up with her workout session.
Coming later this summer, Miss Duff will be starring in a new film called "What Goes Up," along with Steve Coogan, Molly Shannon, and Olivia Thirlby.
The flick is set in the mid-80s when a reporter is sent to cover the Challenger Space Shuttle launch only to become mixed up in the lives of some local students.