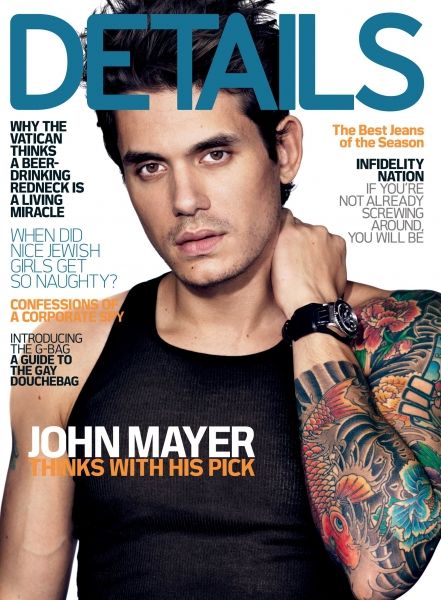 John Mayer covers the December 2009 Details magazine. The article titled "John Mayer thinks with his pick. He knows why you don't like him – and he is okay with that."
Below is a snippet of the interview in Details.
On creating pop music: I dont know if you know, but Im not exactly Bob Dylan Im already a pop musicianI want to reach as many people as possibleI dont mind compromising.
On people hating him: What if I had a booth on the street and I said, Attention everybody who hates me: If you have a problem with me, Im ready to hear your gripes! I will be outside the Barneys store on 60th Street from two to four this afternoonI will only be speaking to people who not like me. Come out and let me have it. How many people do you think would be standing there?…Ze-ro.
To read more of the story visit Details.com.