Kelly Brooks is one of the Beauty with No Brains…I Like Kelly Brooks body so much.. but it is a shame, she understands that the only way to get noticed is to use her body as a tool. She was sacked from Britain's Got Talent and now it seems Kelly Brook's career has sunk to even lower depths. Kelly's latest film role comes after a string of disappointing movie flops for the burgeoning actress. Now she enters into dirty act hoping this might give her a good break.
Clad in nothing but a shiny red bikini and black heels, Kelly then tossed her hair as she danced around the deck of the boat along with Riley Steele, a familiar name to fans of adult movies, in scenes for the new film Piranha 3-D, in which they both star.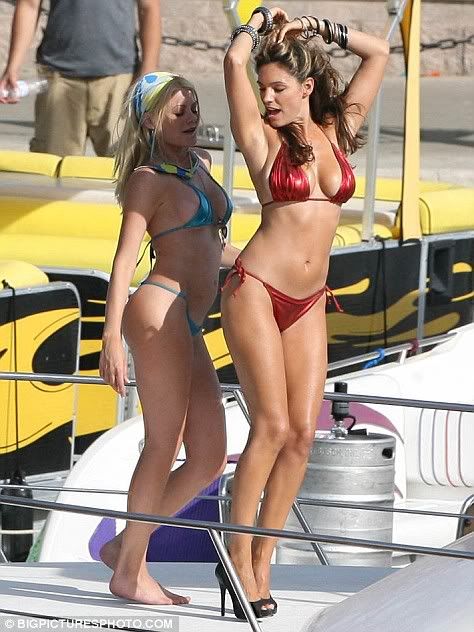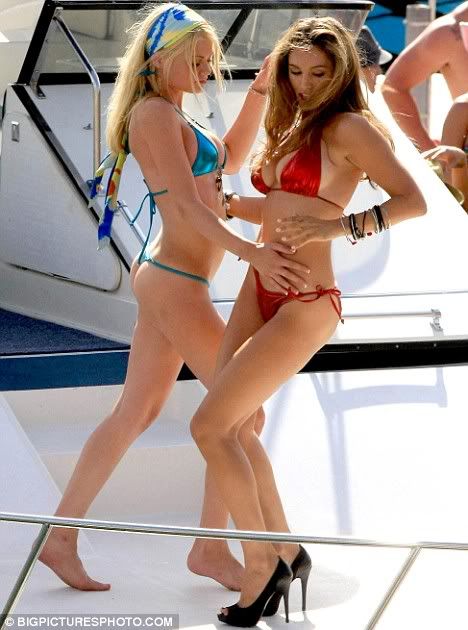 Riley said: 'She's like "I have so many questions for you". She wants to know all about my porn career.'
Steele plays a stripper named Crystal, who meets a bloody end.
She said: 'It will be a very realistic death. A piranha comes out of my mouth.'
The two are joined by Elisabeth Shue and Oscar winner Richard Dreyfuss in the film, which sees all hell break loose after a tremor releases thousands of prehistoric razor-toothed fish into sleepy Lake Victoria.
Hopefully Kelly's trick to go cheap work out at least this time.