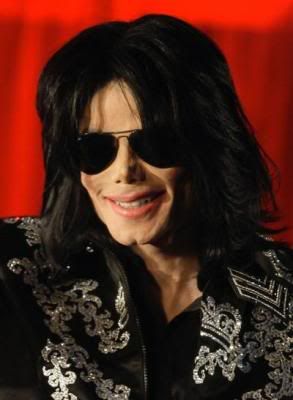 'King of Pop' Michael Jackson died today at the UCLA Medical Center after he was brought in by paramedics who found him not breathing at his home, according to various reports.
Michael Jackson's brother says it's believed that the pop star died of cardiac arrest. Jermaine Jackson cautioned at a hospital press conference Thursday that the cause of his death would not be known until an autopsy was performed.
He said Michael Jackson's personal doctor and paramedics tried to resuscitate him at his rented home in Holmby Hills. A team of doctors at UCLA Medical Center also tried for more than an hour.
Los Angeles police Lt. Gregg Strenk said at a separate news conference that police robbery-homicide detectives have been ordered to investigate, which is common in a high-profile case. Strenk says the coroner's office, which will handle inquiries into the type of death, is taking possession of the body.
Los Angeles Fire Department Capt. Steve Ruda said earlier that paramedics were called to Jackson's home at 12:26 p.m. They performed CPR and took him to the medical center. He was in a deep coma and was later pronounced dead by doctors.
Michael Jackson's mother and at least some of his brothers reportedly had gathered at UCLA Medical Center to await news on Jackson's condition.
Jackson, 50, rose to fame alongside his brothers as the lead singer of the Jackson Five in the late 1960s. Before he had reached his teens,the group scored a string of No. 1 hits such as "I Want You Back" and "ABC." But Jackson went on to even greater success as a solo artist. He became a global megastar in 1982 with the release of "Thriller," which spawned seven Top 10 hits and remains one of the two bestselling albums in history.
Jackson remained a major star for the next decade, but as the years passed he began receiving more attention for his eccentric behavior than for his music. In 1993, he was hit with the first of several accusations of child sexual abuse. Jackson eventually settled with the child's family out of court, and no charges were brought. A separate case resulted in a heavily publicized trial in 2005; he was eventually acquitted.
Earlier this year, Jackson announced his return to live performance with a series of 50 concerts in London, slated to begin July 13.
Steven Spielberg has released this statement about the death of Michael Jackson exclusively to Entertainment Weekly: "Just as there will never be another Fred Astaire or Chuck Berry or Elvis Presley, there will never be anyone comparable to Michael Jackson. His talent, his wonderment and his mystery make him legend."