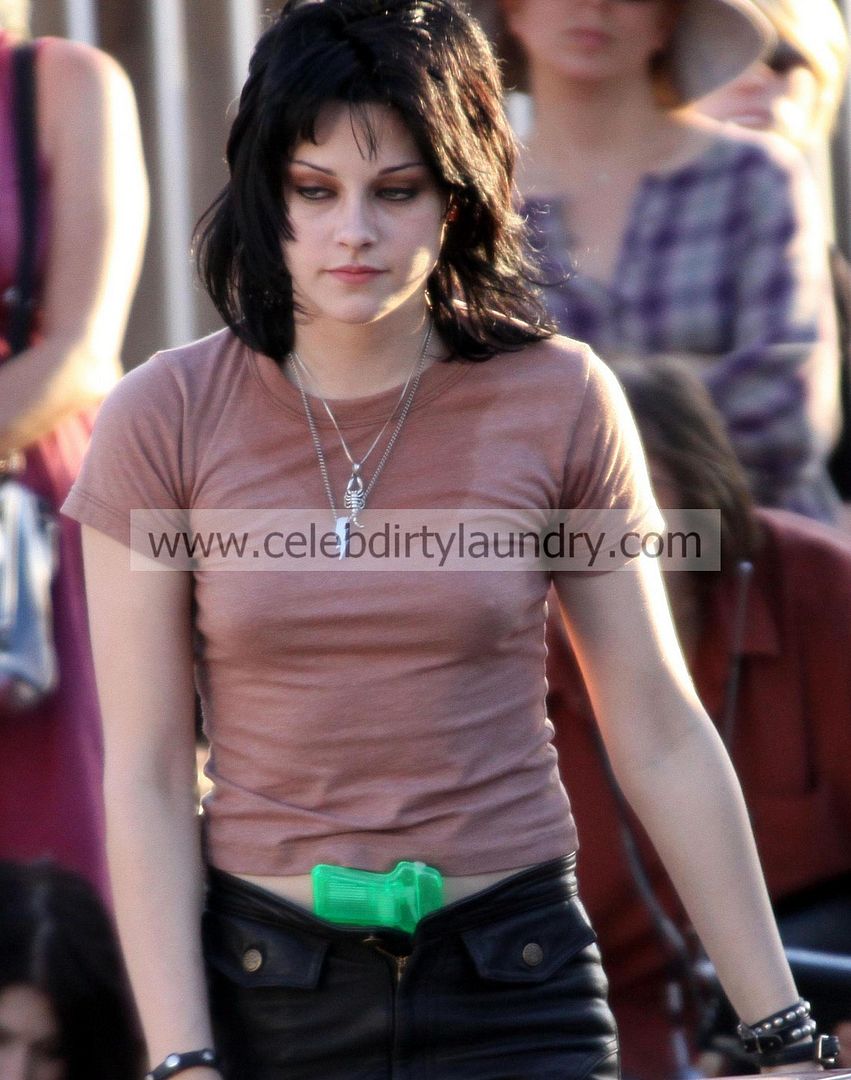 The 'Twilight' actress has even contemplated going out in a disguise because she is so concerned by some of the movie's more fanatical followers.
She said: "I'm scared. I feel like I could go out in disguise but they would still recognise my feet or the shape of my leg. They'd say, 'Hey, she looks about right.' And they would just bag me. It's scary." Although Kristen doesn't find disguises useful, there are many celebrities who use other personas to avoid unwanted attention.
Cameron Diaz recently revealed she uses movie costumes to disguise herself when she wants to remain anonymous.
She said: "I've enjoyed taking home some of the costumes from movie sets, in particular when I played Lotte Schwartz in 'Being John Malkovich'. That was really fun because I had these brown contact lenses and this crazy wig and I would go shopping as Lotte. People didn't even want to help me."
'Lost' star Dominic Monaghan recently revealed he wears a disguise when he goes out as he doesn't always have time to stop and talk to fans. He said: "Unfortunately I have to get to places on schedule, I don't do a huge amount of stopping. I wear little disguises so I don't get stopped, but it's good to feel the love, and good to know people are supportive of projects that I'm involved with."
Katy Perry – famed for her outrageous outfits – remains anonymous by wearing regular clothes as nobody expects her to dress down in public. She said: "I am like a ninja when it comes to disguise. I am really good at putting on a hat and sunglasses and leaving my sparkly outfits at home and putting on some sweats or something." Source: Bang Showbiz
Photo: Flynet Pictures