Out taking care of the day's duties, Lindsay Lohan was spotted arriving to her Los Angeles home on Thursday afternoon (June 25).
Trying to cover her face as she walked past paparazzi, the "Mean Girls" starlet was among the many celebrities voicing their sorrows over the shocking death of pop legend Michael Jackson.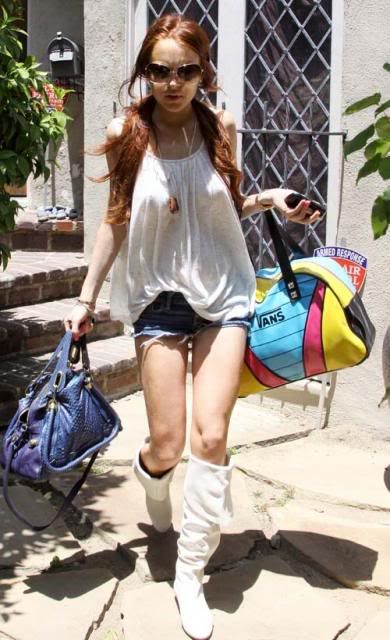 When first hearing the news, LiLo tweeted, "NO OMG sending my love and prayers out to Michael and his family," later adding, "r.i.p. Michael Jackson – my love and prayers go out to the Jackson family.. you are not alone -mj"
And Lindsay wasn't along in paying respects, as her on/off deejay lover Samantha Ronson wrote, "Say what you want about Michael Jackson's private life (just not near me) but NO ONE can deny his talent, his compassion and his legacy. His music is just as relevant now as it was the day they pressed record, I'm sure it will remain so for generations to come.R.I.P.Mr Jackson."