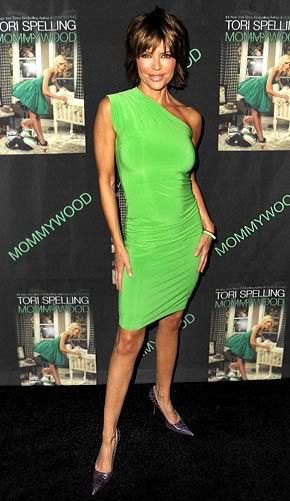 Lisa Rinna didn't think twice about posing in Playboy at her age.
"I'm 45 years old. I look good right now. Why not?" she tells Extra. "Why not celebrate the beauty of the female body?"
Rinna says she's happiest in the buff.
"I never feel more comfortable than when I am naked taking pictures," she says. "I don't know what that's about. It's the craziest thing."
Husband Harry Hamlin doesn't mind, either.
"They're awesome," Hamlin said after checking out the photos. "They're amazing. I mean, look at who the subject was!"
Rinna says she works out "a lot" to maintain her bod.
"Doing Dancing with the Stars changed my body and I never let it go back. I got that body and was like, 'I like this. I'm going to keep it,'" she says. "And I did….So six days a week. I run and walk, dance. I do Pilates…I spin."