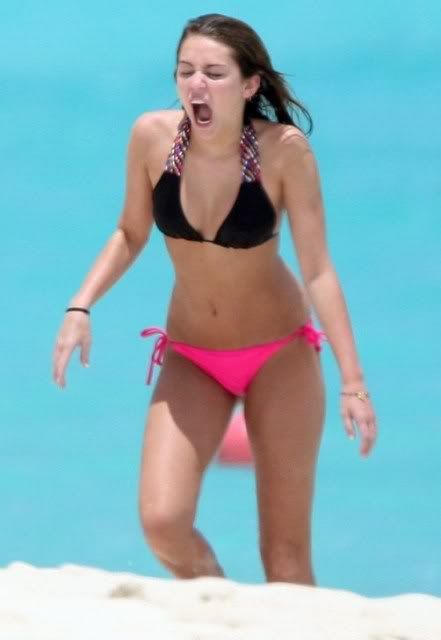 Miley Cyrus was seen enjoying her family vacation on the beaches of the Bahamas. I am posted these pictures hoping Miley fans would love see the girl in her bikini. Though the girl is only 16, but she does not seem to look like 16 in her bikini body. Miley I love your Bikini Body. "We are having soooo much fun! i wish you were here too! we should come here sometime! im about to go parasailing!!!", the young actress wrote to Heidi Montag via Twitter.
Miley I wish I was with you, guess how much fun we would have had if I was there.

These pics are especially for Miley's fans who love to watch her sexy booty.