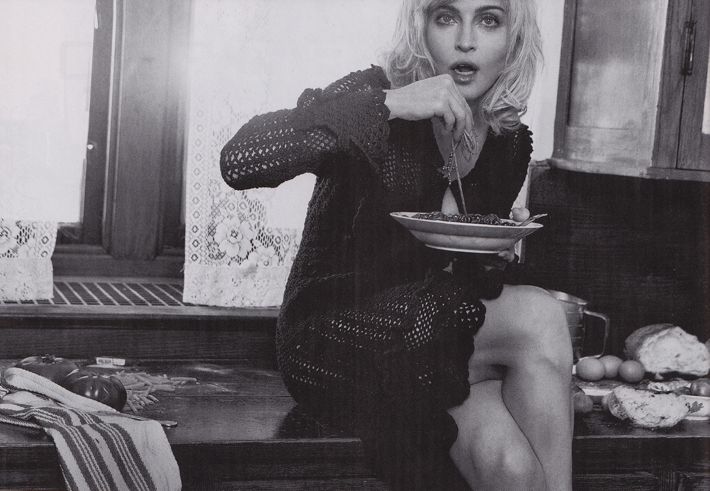 Madonna shot by Steven Klein features in the new Dolce & Gabbana ad campaign inspired by Italian Neorealism cinema.
In the Vanity Fair Italy feature, Stefano Gabbana discusses the campaign and why Madonna was the perfect match: "She loved the collection," he says, "…she is passionate and impressively knowledgeable about Italian cinema," (Monica is Vitti her favourite actress and we see the resemblance)."

When asked as to whether Madonna knows how to wash dishes, Stefano Gabbana replies "Certainly…she's a very practical woman…" And does she actually eat spaghetti despite her most enviable figure? "Of course, says Stefano, and she can allow herself too with all the exercise she does!"