Looks like Mariah Carey has gotten her revenge against Eminem.
MARIAH CAREY takes aim at ex-boyfriend EMINEM in her latest music video "Obsessed" – by dressing as the rapper.
Eminem rapped about Carey — who he has said he briefly dated in 2001 — in his song "Bagpipes from Baghdad."
The tune's lyrics include: "You're so lame….Ooh boy, why you so obsessed with me? Ohh finally found a girl that you couldn't impress/Last man on the earth/still couldn't get this."
And Carey continues her tirade against the rapper by trading in her glamorous looks to appear as a man with a striking resemblance to Eminem, wearing an oversized sweatshirt, baseball cap and baggy sweatpants for the video clip, which was filmed in New York on Monday (29Jun09).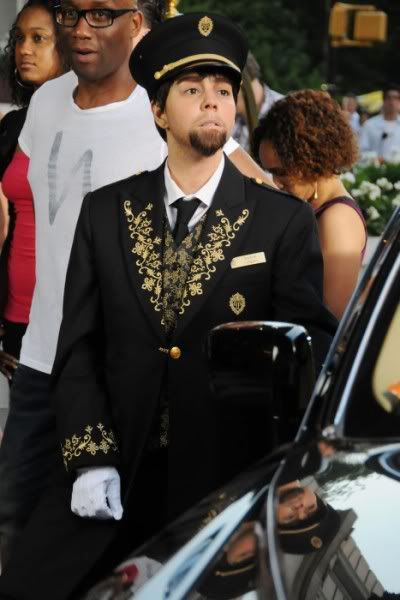 Just last month (May09), the singer's husband Nick Cannon blasted Eminem for disrespecting Carey, insisting their relationship was never serious: "(He is) still obsessed with my wife, the same female that wouldn't let him get to second base from eight years ago."
Eminem later admitted to BBC Radio he "kind of spazzed out on that record.
"There's a line on there that was a little harsh. It's a harsh line… But it's like this, the way I look at it. I had no idea he was going to take it like he took it. I had no idea Nick Cannon was going to start wildin' out on me," he said.
By this rapper dress, what does Maria wants to achieve??? More attention???